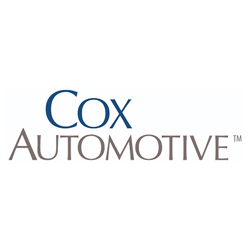 Detail Technician / Car Washer
Phoenix, AZ
RideKleen a Cox Automotive company has immediate opportunities for qualified individuals to join our team for the position of Detail Technician / Car Washer in the Phoenix area.
This role is with RideKleen, a Cox Automotive company and will be responsible for the end-to-end cleaning and detailing of vehicles. Reporting to the Operations Supervisor, this role will include but not be limited to interior/exterior wash, interior vacuum, express/full detail and other related services. Other related services may include spot removal, heavy stain removal, heavy pet hair removal, excessive interior debris removal, exterior staining removal, odor bomb treatment, ozone odor removal and bio-hazard removal.
We are the Cox family of businesses. We've been making our mark since 1898 by building and evolving world-class businesses, staying true to our values, and encouraging top talent to always look for growth and impact while building a career with us. Our primary divisions – Cox Communications and Cox Automotive – are driving a new wave of innovation, powering smart cities with powerhouse broadband communications and pioneering greener, more progressive transportation alternatives for individuals and fleet operators. We're also expanding into new spaces like cleantech and healthcare to rev up our momentum toward building a better future for the next generation. We're looking for the talent today who will be our leaders tomorrow. Sound intriguing? Learn more about where we are today, where we hope you'll be going with us, and the common purpose that unites us at coxenterprises.com.
There's nothing ordinary about Cox Automotive. We are people of every background driven by our passion for mobility, innovation, client success and community outreach. We make buying, selling and owning (or simply using) cars easier for everyone. Touching more than 40,000 clients across five continents, we bring together the best brands and the best teams to propel the automotive industry forward. Some of those team members work for our iconic consumer brands like Autotrader and Kelley Blue Book, while others are creating the future of automotive at industry-facing brands like Dealer.com, Manheim and vAuto.
• Must be at least 18 years of age
• High School diploma or GED preferred
• 3 months of car detailing experience in automotive or rental car industry preferred, but not required
• Must possess a valid driver's license
• Must be willing to undergo a background, motor vehicle report check, and drug screen after an offer of employment has been made
• Must be authorized to work in the United States

• Automobile cleaning and detailing services as described above • Maintain an inventory of essential equipment to successfully perform job responsibilities (i.e. car wash solution, technology assets, fuel card)
• Utilize various forms of technology (i.e. client application, Google Sheets, and/or proprietary software) to receive and document work orders
• Communicate daily with Operations Supervisor regarding work orders, logs, and/or any issues or accidents that may arise during your shift
• Work collaboratively with other team members to complete job duties

We are an EOE employer

27351044