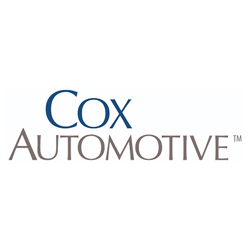 Document Agent I
Wilmington, OH
$1,000 Sign-On Bonus after completion of 90 days with Dealertrack for offers of employment through 4/3.
The schedule for this position is 9:30AM-6:00PM 
If the job title "Document Agent" puts you in the mindset of a secret agent, fending off villains as you deliver a top-secret brief to HQ in your fancy sports car, well…this is SORTA like that, but not. Cox Automotive's Document Agents are responsible for handling all incoming and outgoing documents to support the business operation goals and service levels. So, it's like we took the jobs of processing agent, clerk, customer service, and sales support specialist and used some magic mixology (shaken, not stirred) to create a job even a secret agent would envy.
What You'll Do
Your mission, should you choose to accept it, will involve the following not-so-secret responsibilities:
● You'll handle all incoming and outgoing documents accurately and efficiently.
● You'll receive, sort, scan, batch, validate and release documents.
● You'll enter data and operate mail equipment.     
● You'll provide world-class Cox customer service to internal and external customers, exceeding their expectations. 
● You'll be a great teammate: balancing team and individual responsibilities, respecting others' viewpoints and putting the success of your team above everything else.
● You'll follow company rules and procedures, and make sure that your tasks are completed on time, every time.
What's In It For You?
Since you're literally delivering for us, we plan to deliver for you as well! It all
It starts with competitive pay and generous incentives. 
We offer compensation perks such as a 401k + company matching, comprehensive
We offer medical benefits, tuition reimbursement for academic pursuits, adoption   
We offer assistance, paid time off to volunteer, childcare and eldercare resources, pet insurance (cool, right?) and much more.
● Your gig supports a lot of people, and you'll have people supporting you as well. In fact, you'll work in a culture that truly values your role and you as a person. We get that recognition is important, and Cox works to uplift and celebrate those who help make us successful every day. 
● Boundless career opportunities. From the mailroom to the call center to the board room, Cox provides lateral and upward movement across a diverse network of up-and-coming, enterprise-spanning industries from smart home automation and greener modes of transportation to sustainable farming and clean energy. We'll support you on your journey through the oodles of opportunities at Cox.  
● Become a part of a movement for good at a company making bold social and environmental commitments. Diversity Inc. recently named Cox a Top 3 Company for Philanthropy (2019). This is a place you can feel good about working, because you'll be a part of growing the good in the communities where we work and live.
Minimum:
● High school diploma, GED, or equivalent work experience.
● Ability to perform routine and repetitive work.
● Detail-orientated with good organizational skills.
● Good communication skills.
● Ability to adapt to fast-paced, high-volume environment.
● Basic computer skills.
● Ability to work some Saturdays.
● Data entry skills required for verifying documents: 50 WPM or 15,000 KPH.

Preferred:
● Basic MS Office and Excel experience.
● Familiar with mailroom equipment, processes, and shipping software.
● Imaging software experience.
● State abbreviation knowledge.

Physical requirements:
● Ability to stand, bend, reach, pull and climb step ladders for long periods of time.
● Ability to lift or push up to 40 lbs.
● Ability to tolerate excessive loud noise.


Who You Are?
You dig details, and love being in a groove with a steady routine. You're as comfortable with repetition as a drummer in a cover band. The idea of a consistent stream of work in your inbox doesn't freak you out. In fact, it kinda fuels your ambition.

You're at ease with people, generating conversations to understand their needs and to express your own to get the job done. You also know your way around computers and data entry and are willing to learn more to up your game to the next level.

You're comfy with the rigors of a job that requires being on your feet a lot, and can navigate your way around a mail room.

Most of all, you love doing work that makes people smile, and always strive to deliver your best.

We are an EOE employer
27935732